Accommodations
Although there are numerous hotels/motels/inns in the Duncan area, none are large enough to be the only official host for accommodations. Below you will find a list that your team may choose from. Please remember when making your reservations, to ask for a TEAM price because you will be in town for the Senior Boys 'A' or Senior Girls 'A' Volleyball Provincial Championships, for the best available rate.
View map of all accomodations relative to Duncan Christian School
Duncan
"The City of Totems": is decorated with over 70 First Nations Totem Poles and is the commercial hub of the Cowichan Valley. One of Duncan's claim to fame is "The worlds largest hockey stick" which is on display at the Cowichan Community Center high up on the roof. Other great attractions are the B.C Forest Discovery Center where you can ride a steam train. The Quw'utsun Cultural and Conference is where you can learn about the local First Nations Culture and visit the Art Gallery and gift shop. Visit Downtown Duncan where you will find very unique shops and Restaurants for every taste. Duncan also has a movie theater, bowling alley and a swimming pool and fitness center at the community center. Walk the Cowichan River footpath or swim in the river or ocean.
---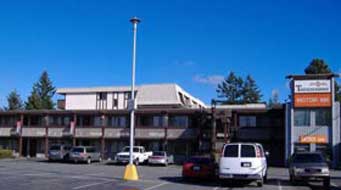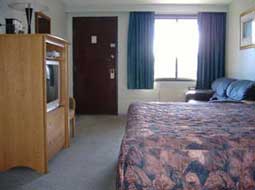 The Thunderbird Motor Inn is one block off the highway. Older motel, clean rooms. Restaurant on property, McDonalds, Wendys, Tim Hortons, Boston Pizza and others near by. Few minutes drive to Duncan Christian School. Recreation Center and bowling alley within walking distance. For reservations call toll free: 1-877-748-8192 or 250-748-8192
More Information
www.thunderbirdmotorinn.ca
email:
thunderbirdmotorinn@gmail.com
5849 York Road, Duncan, B.C
Amenities:
Quality, Comfort and Friendly Service
Queen/King size beds accommodations
Kitchen Units
All rooms have a fridge, microwave and complimentary coffee/tea
Full Service Restaurant
Air Conditioned Rooms
Laundromat on Site
Free Local Calls
$123+taxes/night - 2 beds - 4 people
$91+taxes/night - 1 bed - 2 people
We can only accept bookings directly from the teams' coach/coordinator and for teams who have already qualified to play in the Provincials. Please understand we cannot block or hold rooms for teams who may cancel or not qualify.
Bookings are for a minimum of the 3 nights of the tournament. We will require a deposit for a confirmed booking, equivalent to the first night's stay.
---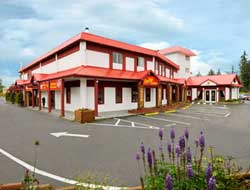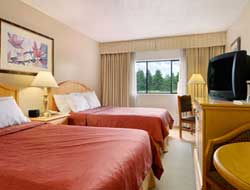 The Super 8 motel is a 4-minute drive to Duncan Christian School. Has Smitty's restaurant in building. Any questions or for reservations please call 250-748-0661 ext. 0
More Information
website
5325 Trans Canada Highway, Duncan, B.C
Amenities:
Free continental breakfast
Free in room wifi access
Free in room local calling
Premium channels
In room complimentary coffee and water
A Smitty's restaurant on site will provide a 10% discount on all meals to all super 8 customers
| | |
| --- | --- |
| Basic double room (1double bed) | $69.00 |
| Basic room with 2 double beds | $79.00 |
| Kitchenette suite 2 double beds | $89.00 |
| Full kitchen suites 2 Queen beds | $99.00 |
| Full kitchen suites 1 Queen bed | $99.00 |
| Jacuzzi suites 1 Queen bed | $109.00 |
---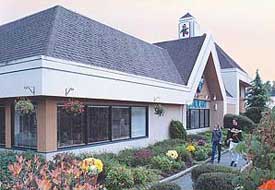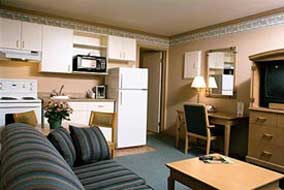 Central to downtown. Only a few minutes drive to Duncan Christian School. For reservations call the front desk directly at 250-748-4311 and mention Duncan Christian School Girls Volleyball Group.
More Information
http://www.travelodgeduncan.com
140 Trans Canada Highway, Duncan, B.C
Amenities:
Provincial Banquet will be held here in the conference rooms
Queen/King size beds
Kitchenettes available
Family suites available
Team discount rate starting at $89.95 (taxes not included) - applicable for November 22nd and/or November 29th and 3 days on either side of these dates
---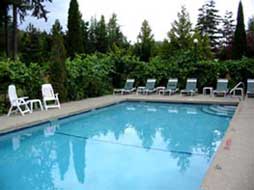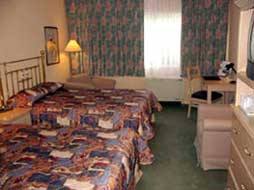 The Best Western Cowichan Valley Inn 10-minute drive to Duncan Christian School. Has a pool and restaurant on site. Tim Horton's is next door.
More Information
http://www.cowichanvalleyinn.com
6474 Trans Canada Highway, Duncan, B.C
Amenities:
Heated Outdoor Swimming Pool
Spa
Excercise Facility
24 Hour Front Desk
Guest Laundry
Free Wireless high-speed Internet Access
Free Parking
25-inch Satellite TV in Rooms
Air Conditioning
Free Local Calls under 30 minutes
Coffee Maker
High quality pillow-top mattresses
AM/FM alarm clock
Hair Dryer
Iron, Ironing Board
---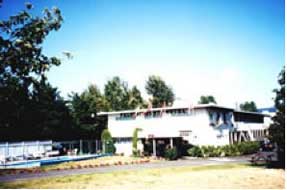 The Falcon Nest Motel is on the highway near the recreation center. McDonalds, Tim Hortons, Wendys and Boston Pizza are next door, other restaurants near by. Has a swimming pool on site. Few minutes drive to Duncan Christian School.
More Information
| | |
| --- | --- |
| Suites - up to 6 persons | starting at $125 |
| 2 double beds (4 persons) | $75 |
---
Chemainus
Chemainus has won international acclaim for its Festival of Murals; a very successful revitalization project began in 1982 with the unveiling of five large murals, all professionally painted onto existing downtown buildings. The Festival of Murals has grown and now there are 33 murals. The town has many interesting shops and galleries, ice cream parlors, and restaurants.
---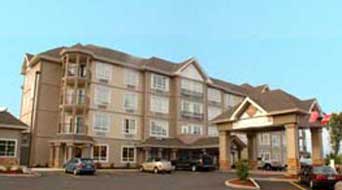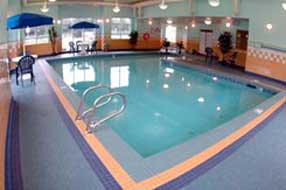 The Best Western Chemainus Festival Inn is 19k to Duncan Christian School. Opened in Spring 2005.
More Information
http://www.chemainushotel.com
9573 Chemainus Road, Chemainus, B.C
Amenities:
Complimentary buffet breakfast
High-speed internet
Indoor pool, hot tub, exercise centre
Convenient parking
---
Cowichan Bay
The picturesque fishing village of Cowichan Bay is situated at the head of a natural deep sea harbor. Most of Cowichan Bay's commercial and residential buildings are on stilts. Shops, art galleries, accommodation properties and excellent restaurants renowned for superb local seafood are perched over the waters edge. The large marina is the focal point in town.
---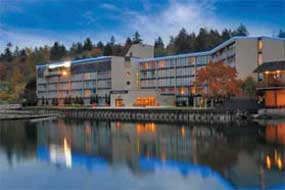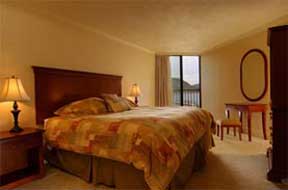 The Oceanfront Suites is 10 minutes to Duncan Christian School.
More Information
http://www.oceanfrontcowichanbay.com
1681 Cowichan Bay Road, Cowichan Bay, B.C
Amenities:
Suites with a kitchenette (stovetop, full-size refrigerator, dishwasher)
Cable TV
Free WiFi
On-site restaurant - serves breakfast, lunch and dinner daily
Indoor pool, sauna and gym
---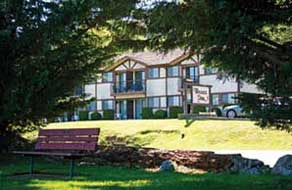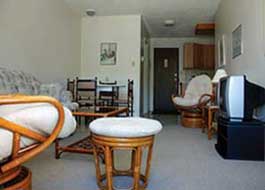 The Wessex Inn is 10 minutes to Duncan Christian School.
More Information
http://www.wessexinn.com
1846 Cowichan Bay Road, Cowichan Bay, B.C
Amenities:
Queen size beds
Family Suites
Kitchenettes & in-room fridge
Complimentary coffee maker
Free Wireless internet & Cable TV
Free local calls
Pet Friendly
Non-smoking rooms